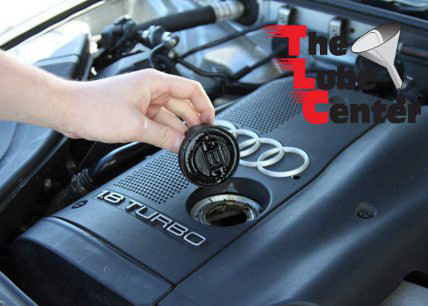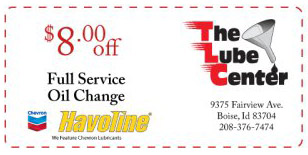 Changing your vehicle's engine oil is absolutely vital. You paid a lot of money for your car or truck and it's important to protect that investment. Here at The Lube Center we take changing engine oil very serious. After all, it is how we have made a living here in Boise since 1995.
Oil Change Service Reminders. Once you become a customer of ours, you will wonder why you didn't make the move sooner. We send you automatic email notifications as a courtesy that it is "time to change your oil". To keep up on effective vehicle maintenance you should be changing your oil every 3000 miles, or according your manufactures requirements. We use only premium grade oil and filters.
Free 20 Point Inspection. It's important to us that you know you are in the right hands here at The Lube Center. Our business has been built on trust and customer satisfaction for over 21 years. Unlike most automotive shops, we will not replace or recommend repairs unless they are truly needed. Our entire business revolves around trust.
100% Satisfaction Guaranteed! From the time you walk through our door until the moment you leave, we believe in 100% satisfaction. Let our service experts show you how good old customer service is supposed to work.
Save $8 on your first visit Print the coupon above, show it to us on your smart-phone, or just mention you visited our website. Please give us a call if you have questions, our phone number is at the top of our website.