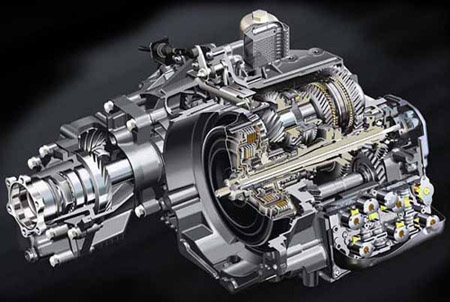 A gear box is a manual transmission; a transfer case (used in 4wd vehicles) or a front/rear differential (cluster of gears that turn your wheels). Your manufacturer usually has a set interval at which the fluid should be changed, this varies depending on what type of vehicle you drive, and your driving habits. If you tow things frequently, or drive in severe conditions, typically the service interval is shorter. Also, it's a good idea to change the fluid if it starts discoloring, shows signs of contamination, or develops a burnt or pungent smell. Gearboxes contain gears, bearings, bushings… etc, which are exposed to high stress levels and temperature extremes. If the fluid is ignored it will cause accelerated wear on all these components, this can lead to gearbox failure. A multitude of different lubricants are used in gearboxes; each one has unique protection qualities and uses. Using the wrong gear fluid will cause premature wear and possible failure. Our mechanics and technicians are the best in the valley, and have the experience to ensure the proper lubricants are used according to your manufacturer's requirements.
Boise Gearbox Experts! Our technicians are experts when it comes to all gearboxes, we will insure the proper fluid is used to service your differentials, transfer case, or manual transmission.
100% Satisfaction Guaranteed! From the time you walk through our door until the moment you leave, we believe in 100% satisfaction. Let our service experts show you how good old customer service is supposed to work.