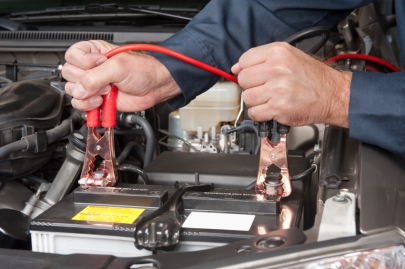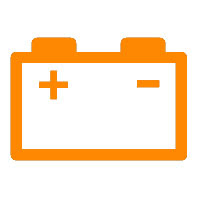 You never think twice about making sure you have gasoline in your vehicle,  but without electricity your car isn't going anywhere.Electricity provides the power to run your on board computer, lights, crank the engine, spark for the cylinders, and a variety of other functions.
The battery is the heart for all the electricity that is generated in your vehicle. In most cars and trucks  it's a 12-volt, wet-cell battery. These batteries can last up to 7 years, with the average battery lasting 3. 12 volt batteries can be sealed "maintenance free" or have vent caps which are used to check the water level inside the battery. We find that sealed batteries last longer and have a lower rate of corrosion, as opposed to batteries with vent caps. As seasons change, it may be time to change your battery. The sudden shift from warm to cool weather, and vice versa, often kills a car battery that may be on the edge of its life. Whatever the situation, we are battery experts and can get you on the road again.
Quality Vehicle Batteries. We only carry the best sealed "maintenance free" batteries available. We are confident that our batteries will give you many years of dependable use.
Quick and Correct Installation. Any battery we install in your vehicle will be a perfect match to its make and model. It's important to us that you know you are in the right hands here at The Lube Center. Our business has been built on trust and customer satisfaction for over 22 years.
100% Satisfaction Guaranteed! From the time you walk through our door until the moment you leave, we believe in 100% satisfaction. Let our service experts show you how good old customer service is supposed to work.